Meet Madden nude galleries on Amateur Nude Girls Free
Self presentation of Meet Madden:
""Hey, its me, Madden, I was born and raised in the south and I'll always be a sweet southern belle at heart, but I'm definitely not your ordinary girl… I like to get down and dirty too! I race quads, cars, ride dirt bikes, I love fishing, camping, boating, and bonfires! While Im a Tomboy on the inside who can throw on some jeans and a t-shirt and play outside, I'm a model on the outside that loves to get all dressed up and go for a night on the town!
Ive done everything expected of me and now it's time to do something a little unexpected because I may look like the girl you could bring home to meet mom, but I'm really the one you'd love to bring to bed. I've worked very hard on this site to give you a little bit of everything, so come inside and check out my pics, vids, weekly webcam shows, journals, and much much more. Boys and girls, it's time to ~*Meet Madden*~…let me show you that every girl has a naughty side!"
Meet Madden  Random gallery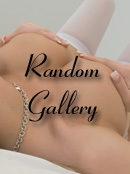 Meet Madden galleries on ANGF
Meet Madden videos on ANGF